Quick task is a feature that allows you to simply click a custom link of a Shopify product which results in
Opening CyberAIO if it is not already open
Automatically creating a task for said product with your 'Preferred Billing Profile'
Automatically running the task to complete the checkout process. 
An example of the link looks like this: https://www.cybersole.io/api/redirect?url=cyberaio:https://www.featuresneakerboutique.com/cart/VariantIDHere
Quick task links are also able to be integrated into Shopify monitors that many 'cookgroups' use to be alerted the instant a product is live on a website.
The ideal use case for quick task would be when a sneaker drops on a website under a different name than it is normally labeled as where keywords wouldn't be effective in picking the product up. Users can then take advantage of quick task by clicking the link in the Shopify monitor (specifically for CyberAIO) and be the first ones to checkout with very minimal effort and time wasted.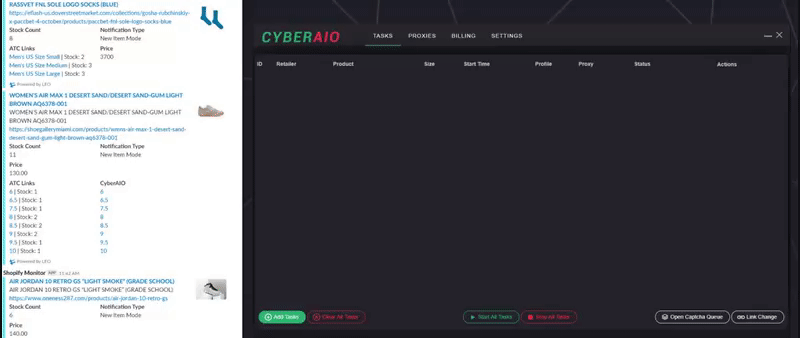 You are now ready to use quick task 🤠