To create a profile you will need to select the "Add Profile" button located on the top right, this will then bring up the profile creation screen. Please ignore the "Expressions" for the time being, that section is covered further on in the documentation.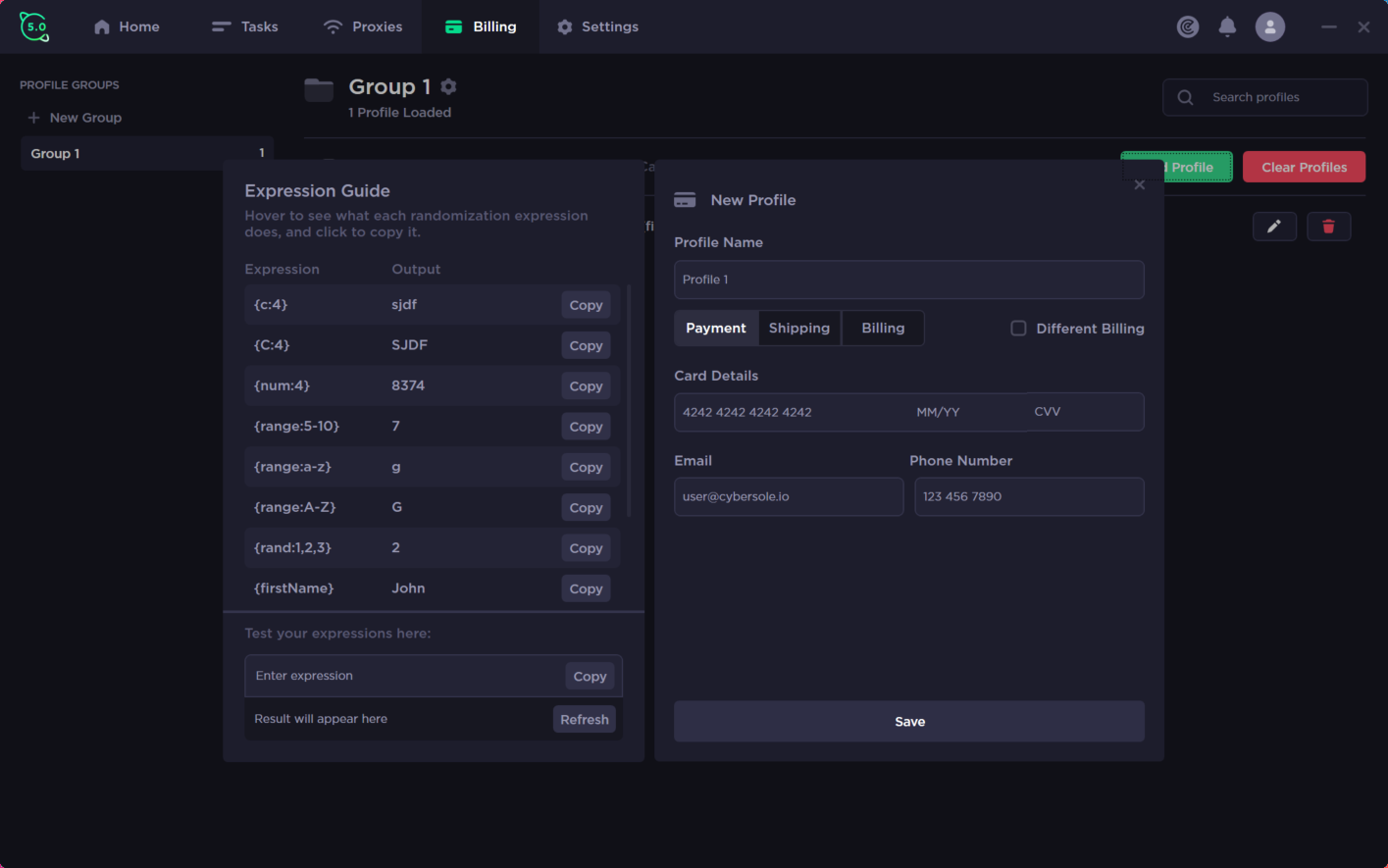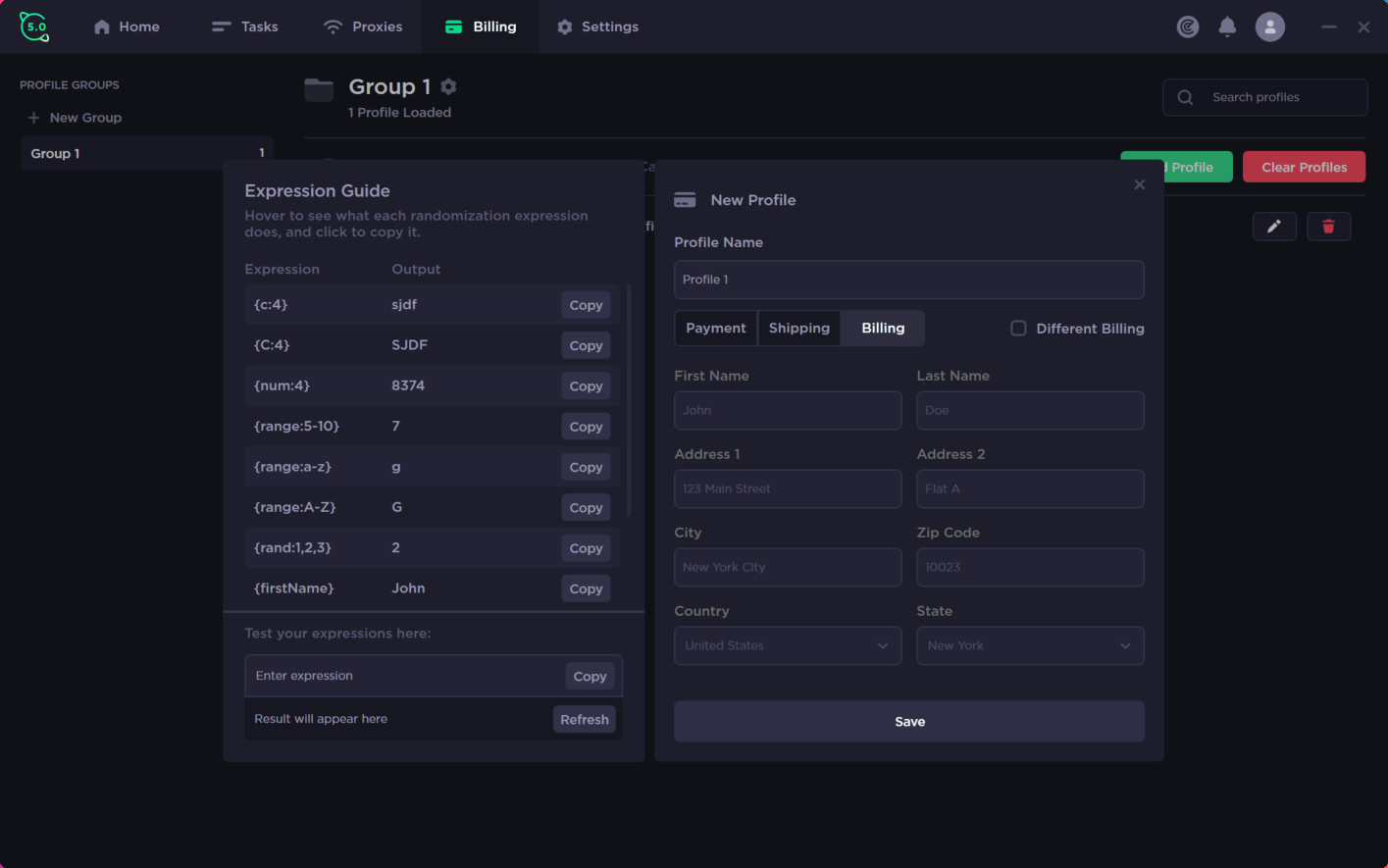 Profile Name: The name the profile will display inside Cybersole and on checkout webhooks (If used) – The profile name can be absolutely anything you desire.
Payment: Under the payment tab you will find fields for your payment details, please input your full card number, expiration date and CVV in the appropriate fields. Below this you will find a field for your email address and phone number.
Shipping: Under the shipping tab you will find fields relating to your shipping address.
Billing: If your billing is different to your shipping address you will need to input the details in this tab by selecting the "Different Billing" checkbox, otherwise you can completely ignore this tab.
Once done simply click "Save" and then you'll find your profile inside your group like so: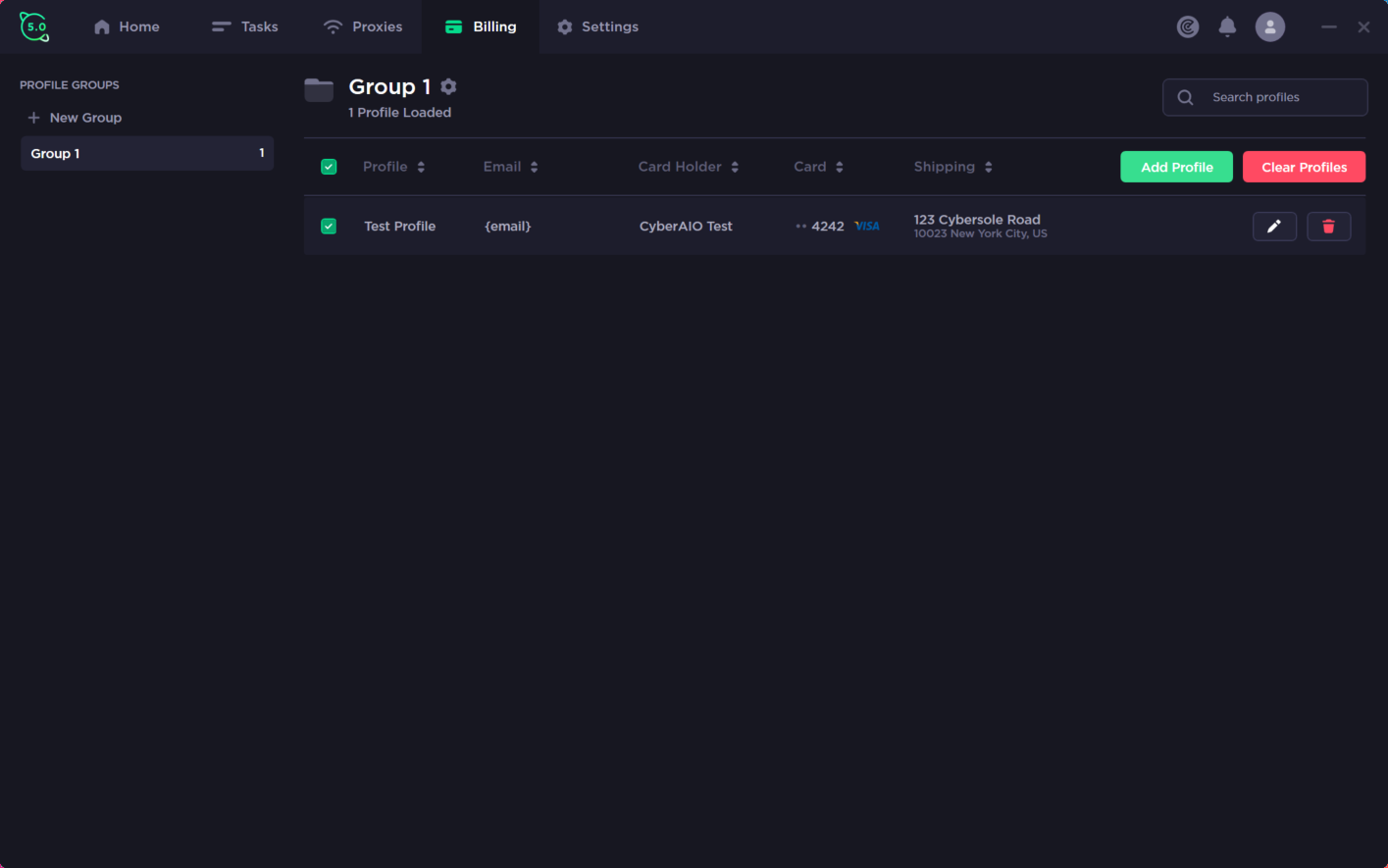 If you wish to edit or delete a single profile you can do so by clicking the corresponding icons attached below:

You can also use the right click menu to create a "Test Profile" so you can experiment with Cybersole without using any personal data or payment methods.