To access the Monitor Feed, you will need to select the following icon:

Once done you'll be presented with a pop-up which displays a live feed of products across a range of Shopify websites along with the available sizes and a "Quick Task" option.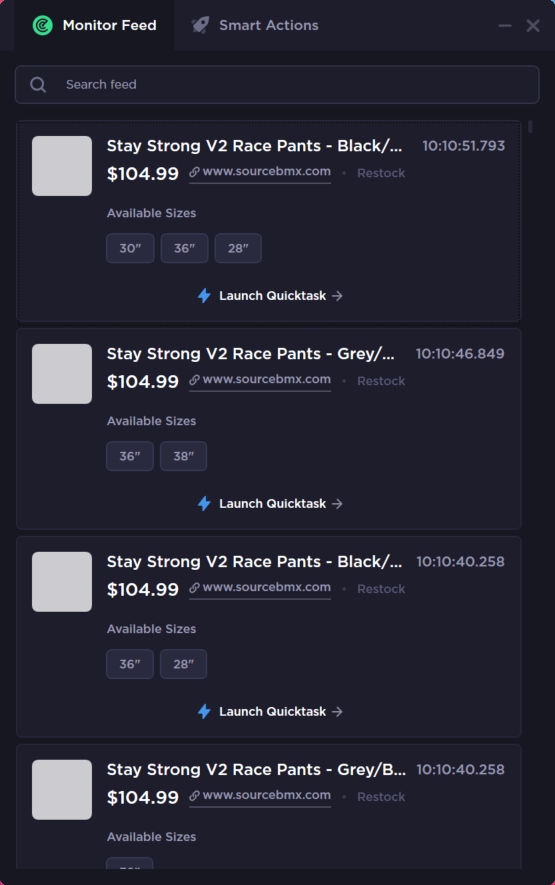 You can use this to keep an eye on upcoming releases without needing to refer to third-party monitors since it's directly integrated into the software. If an item appears which you want to checkout simply select "Launch QuickTask" and it will proceed to create and start a task using your pre-defined Quick Tasks details located in the "Settings" page.