Cybersole 5.x now supports importing of CSV files. Please note, the CSV format must be the one provided by ourselves in this article. A third party CSV export will not be compatible.
First things first, you will need to head over to our CSV Template located here. Please make sure you are logged into a Google account and then select 'File' -> 'Make A Copy'.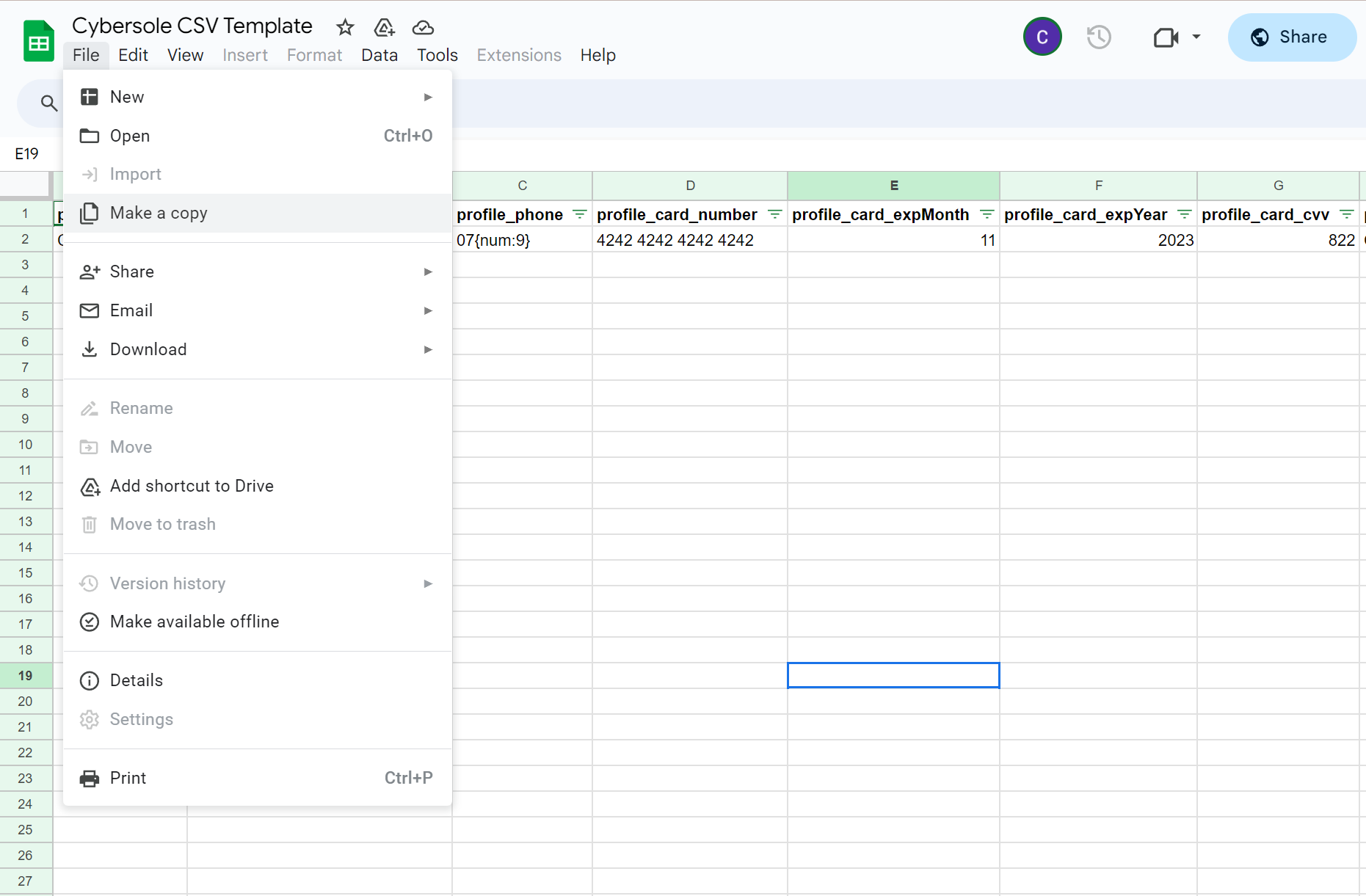 This will then duplicate our template file onto your own Google account where you can safely store and edit your own Google Sheet.
You may notice a page named 'Data' - Ignore this and do not edit anything on this sheet. It is needed to provide the dynamic dropdown values.

Once you've made your copy of the CSV template you can insert your own data and then download your sheet to your device as a .CSV file.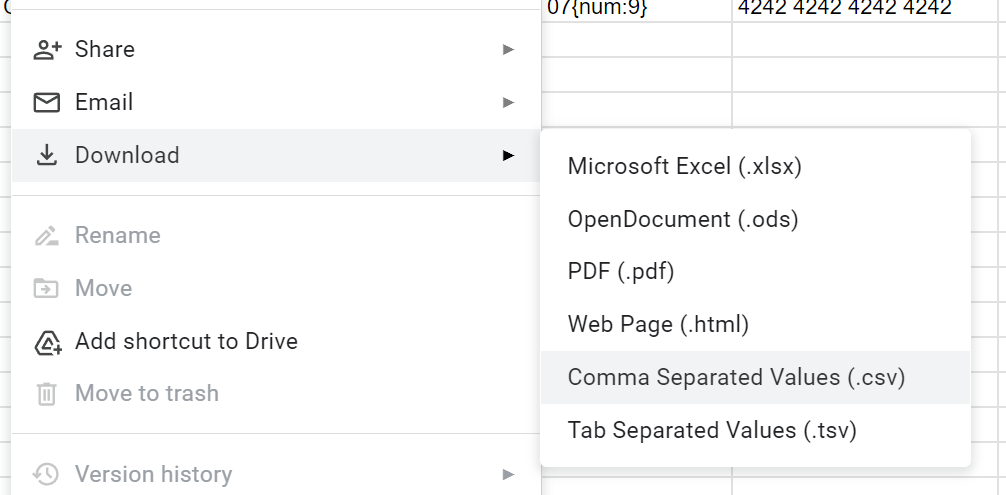 Once your CSV is ready you can navigate to the 'Settings' page inside Cybersole and then navigate to the 'Data' tab on the side-bar navigation. Once here, please select 'Billing' from the data drop-down and then select or drag/drop your CSV file.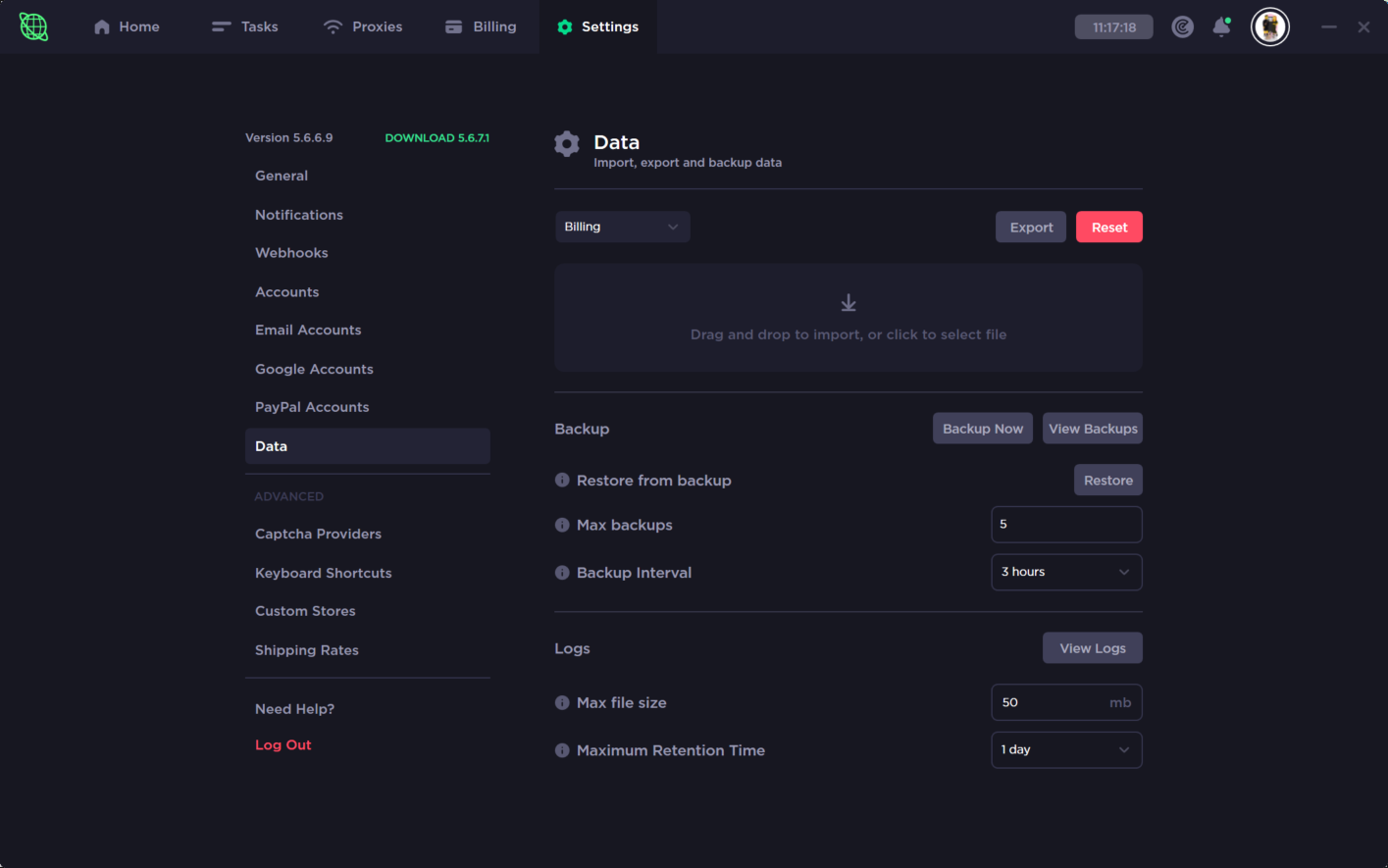 If selecting your file via the file browser you may need to select 'CSV' from the format dropdown pictured below in order to view your CSV files on the browser.
After you've selected your file you will be greeted with the familiar pop-up stating your import has been successful!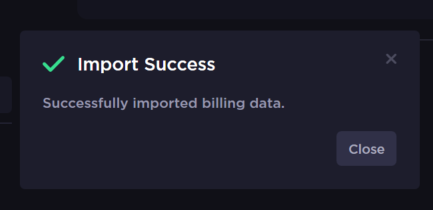 If you then navigate to the 'Billing' page you will find a new group named 'CSV Import' which features all the profiles you've imported via the CSV, you can then move these elsewhere if you desire.