If you wish to enable/disable or modify your keyboard shortcuts you can do so by navigating to the "Keyboard Shortcuts" section of the Settings page. Once done you'll see a global toggle to enable or disable all shortcuts whilst below that you will find specific shortcuts for a range of essential options inside Cybersole.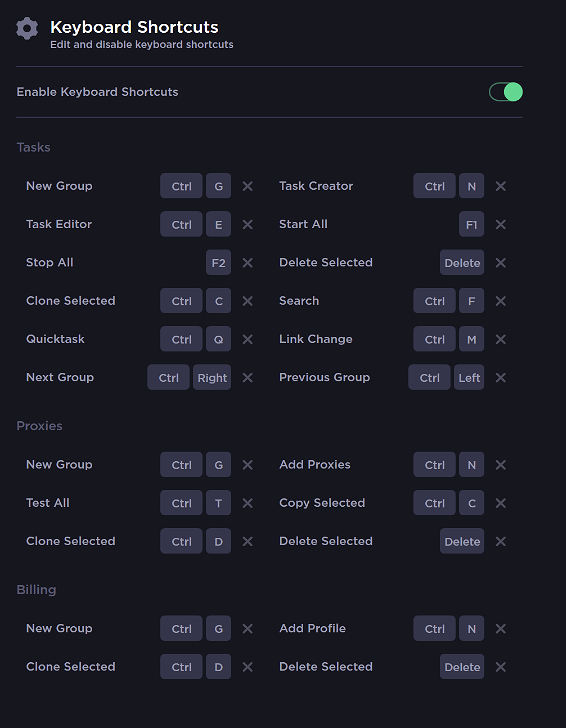 To edit any of the shortcuts simply click any of the predefined options to bring up the "Recording" text. Once this appears use your keyboard to select the shortcut you wish to use for that specific option, once done click "Stop" to store your chosen bind.

To remove a shortcut simply click the "X" icon.