You can add your own Shopify stores to Cybersole by navigating to the "Custom Stores" option in the Settings page – Simply click the "Add Preset" button to launch the Store URL pop-up and then input your desired Shopify store URL e.g. "https://www.kith.com". Once done click "Add" to save.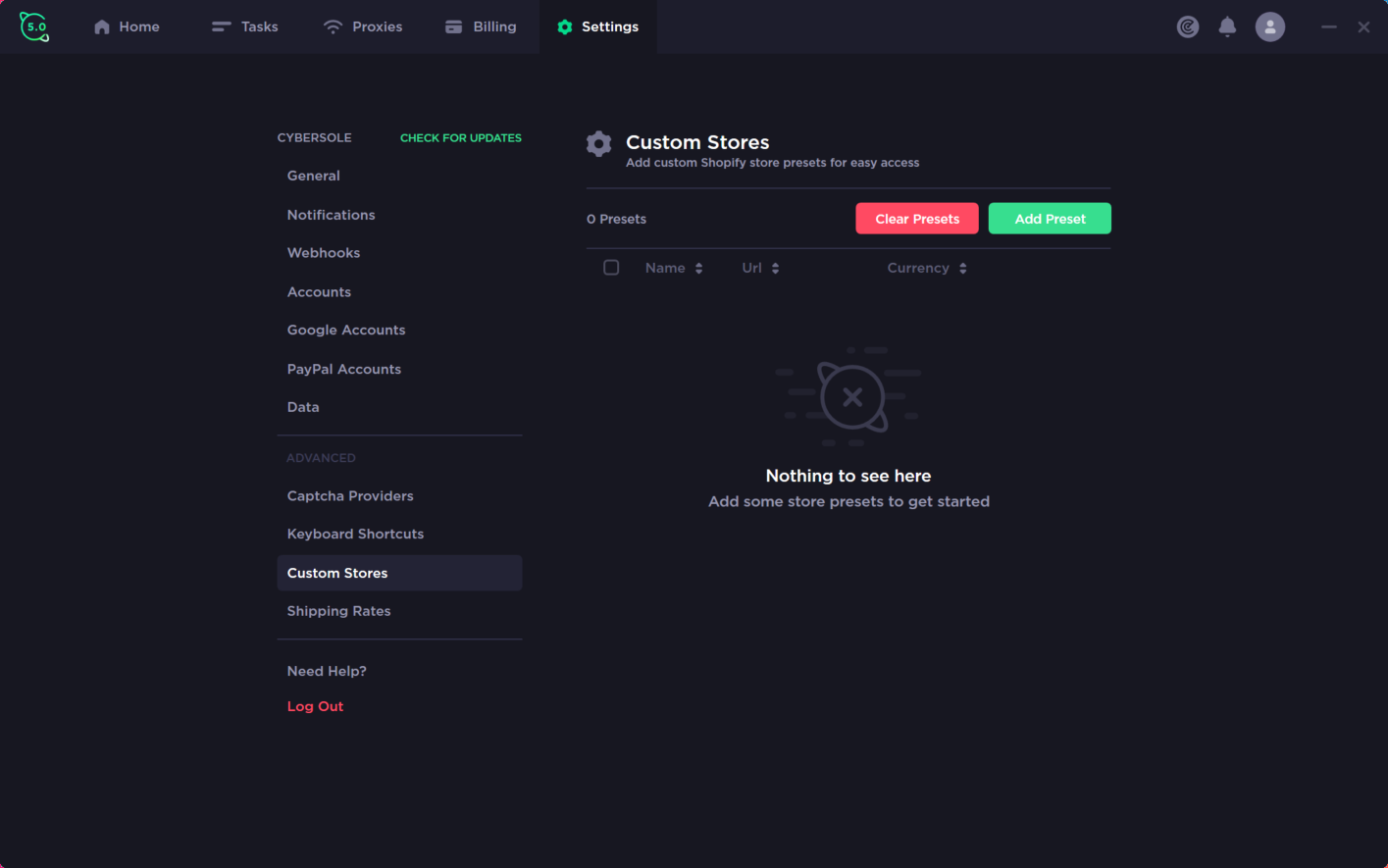 To remove an individual store simply click the trash-can icon beside the store in the preset list.
To remove all stores simply click the "Clear Presets" button.
To find out if a store uses Shopify as their eCommerce platform, you'll need to open a web browser, input your store URL followed by "/robots.txt" (Eg: "https://kith.com/robots.txt"). If the store is indeed Shopify you will see "# we use Shopify as our ecommerce platform" written clearly at the top of that page.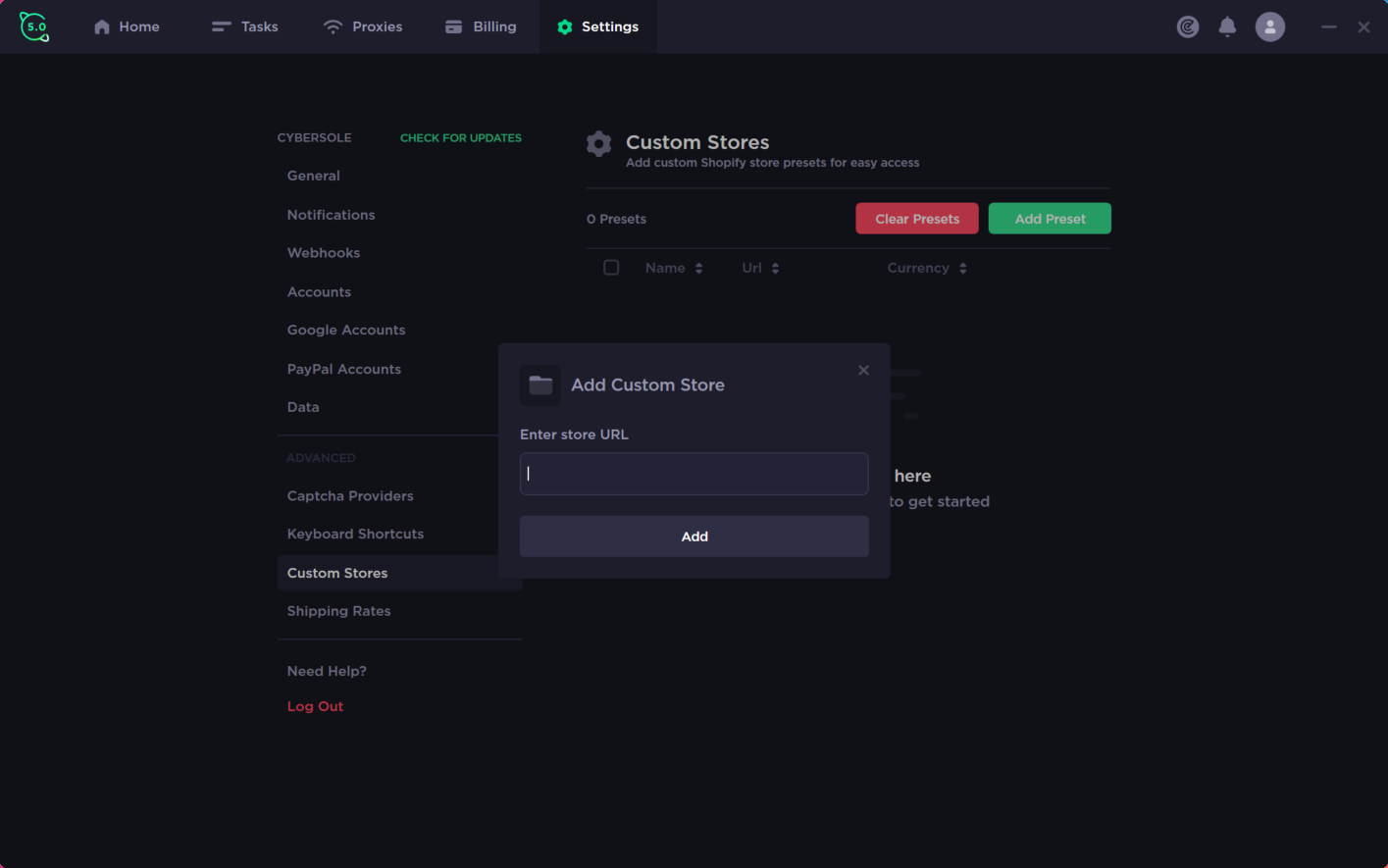 You can also add accounts to custom stores by navigating to the Accounts section, clicking "Add Accounts" then scroll down to "Custom".