Quicktask enables you to create and start tasks with the click of a button. You can start Quicktasks via the in-bot monitor feed, supported Discord monitors or the API.
Before being able to use Quicktask, you must first configure a few settings. These can be found in Settings > General: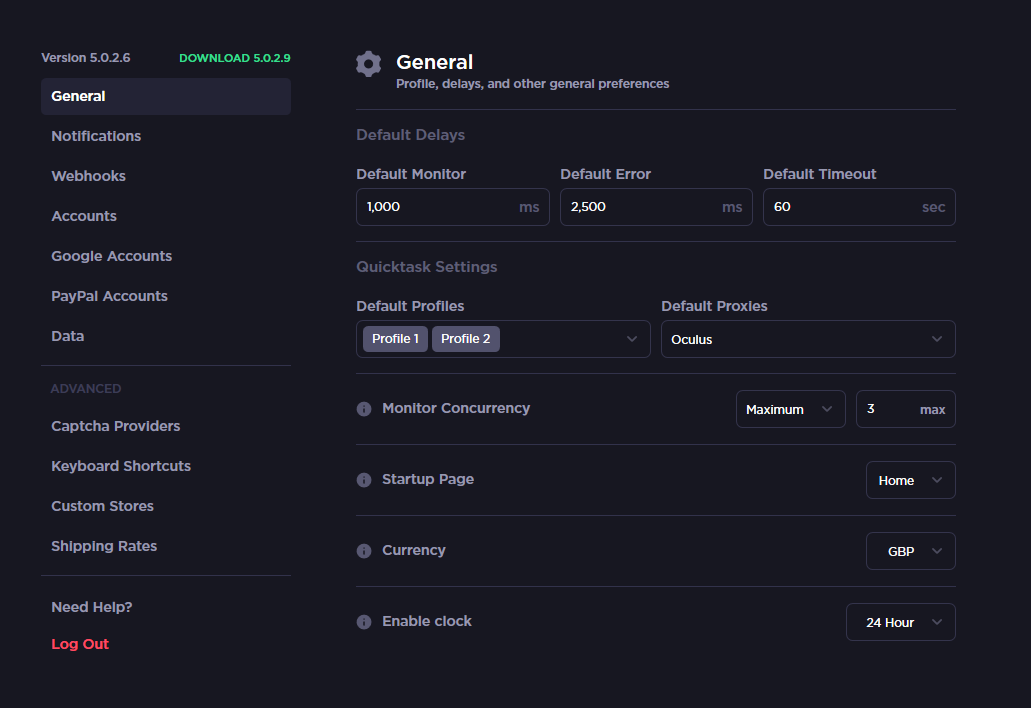 Here you may configure the default profiles and proxy group to be used. This will create 1 task per profile selected with the selected proxy group (if you'd like to use your local IP then simply don't select any proxy group). If you have any accounts saved that match the store of the task, a random one will be used per task.
These settings only allow for basic Quicktasks, if you'd like to configure other options such as Mode or certain profiles per store, you can use Smart Actions. To view an example of a Quicktask Smart Action, click here.
If you have configured Quicktask Smart Actions, then the default Quicktask settings will only be used if a triggered Quicktask doesn't successfully run any Smart Actions (for example if it doesn't pass all filters). You can therefore use these default settings as a "fallback".